About our Game
---
In Bug Planet you play the little blue ant Emilia, who wants to rebuild the antnest. However, all the eggs were stolen by the bad insects, who want to feed on them.
As you move Emilia through the Levels, you collect the eggs and avoid the insects. With this you help to save the ant population.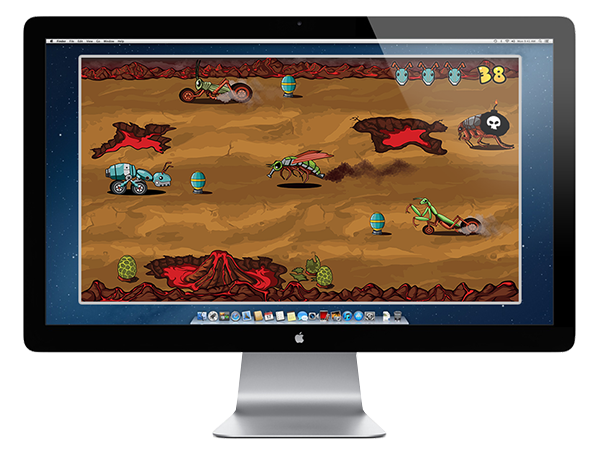 Who We Are
We are a small Team recently studying at the School for Games. Bug Planet is our first Project and we want to share it with you.
This game originated in the task to develop a computergame during the semester, which can be played on a PC. Our Team formed around the Pitch of the idea to create a sidescroller in which you need to collect trash.
What We Do
In the School4Games, we learn the things, that are important when we design and develop games.
Leveldesing
Programming
usage of Game Engines
Softskill-training
3D Design
2D Art
visiting Game-Events
Producing